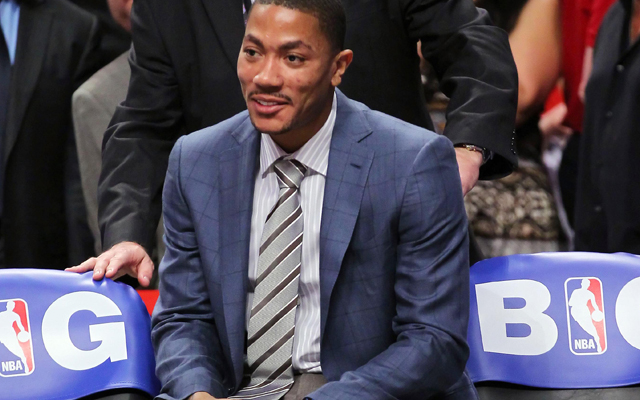 Bulls coach Tom Thibodeau said Thursday that Derrick Rose has once again been ruled out of a professional basketball game. He will not play vs. the Nets in Game 3.I had this idea, just a fantasy, really. Rose lists Rose as active pre-game but says he's not playing. Then, all of a sudden, the pre-game introduction order is different. There's a pause from  announcer Tommy Edwards after Joakim Noah, the music goes silent.
Then, "AT GUARD … FROM CHICAGO …" and the crowd goes berserk as Rose is introduced as a starter. It would be one of the most dramatic moments of the season. It would be incredible. It would put to rest this whole awful saga that has people questioning Rose's commitment and toughness.
Sigh.Instead, the Bulls will try to once again find a win without their best player. The drama continues.