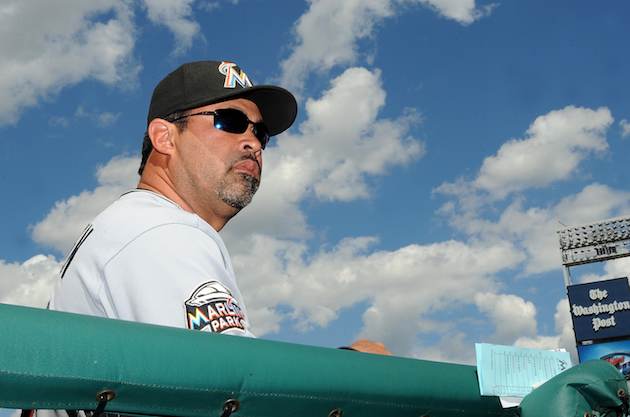 Ozzie Guillen is done after one season with the Marlins. (Getty Images)
Last offseason the Marlins threw around big bucks to bring people in to wear their new uniform, but this offseason they're spending money for people not to wear their uniform.
The Marlins fired manager Ozzie Guillen on Tuesday, according to a statement released by the team.
"After careful consideration following the disappointment of the 2012 season, we decided to dismiss Ozzie," said Marlins president Larry Beinfest in a statement released by the team. "Our managerial search begins immediately and our hope is that a new manager, along with roster improvements, will restore a winning culture."
The Marlins went 69-93 in 2012, finishing last in the National League East. Last week the team traded Heath Bell to Arizona, absorbing $8 million of the $21 million left on his contract. Guillen had three years and $7.5 million left on his contract.
In nine years as a big-league manager, Guillen has a 747-710 record and won the World Series with the White Sox in 2005. The Marlins traded two prospects to the Sox at the end of the 2011 season to acquire the rights to Guillen. The team hoped the Venezuelan manager would connect with the Latin American community in South Florida. Instead, he alienated them early in his tenure by making positive comments about Cuba's Fidel Castro. He was suspended five games for his comments.